Welcome To Little Lights Academy!
As a ministry of Ridgeland Church we believe children are a special gift from God. It is our goal to have a safe and nurturing environment, where your child will know that God, and their caregivers, love them. We are big enough to have quality programs, yet small enough so that you and your child will feel like family.
About Little Lights Academy
We believe that children develop the ability to be self-disciplined by positive guidance. At Little Lights Academy, our goal is to help the child become self-directed, happy, and able to make decisions.
Children are individuals who need understanding and individual attention from warm and caring adults.
Children need a clear understanding of what is expected of them.
Children need positive reinforcement of desirable behavior.
Children learn best when desired behavior is modeled by the adults.
Children need to learn to make good choices and accept the consequences for poor choices.
Every child is a unique design by God. Therefore, curriculum and teaching methods must "match" the way the child learns. Teaching to learning styles and intelligences is crucial.
Certified Teachers
Little Lights Academy hires quality individuals who first love God and children, and in addition, maintain the professionalism required for dynamic, creative, 21st century teaching of young children. To be employed by Little Lights Academy, one must commit to a daily routine of planning, creativity, and high energy that includes all that brain-based education requires. In addition, one must continue learning through highly recognized professional development classes and seminars, and must exhibit, on a daily basis, a willingness to perform as a superior teacher. Little Lights Academy is a ministry of the Ridgeland Church and has served the Oak Lawn and surrounding neighborhoods since 1965.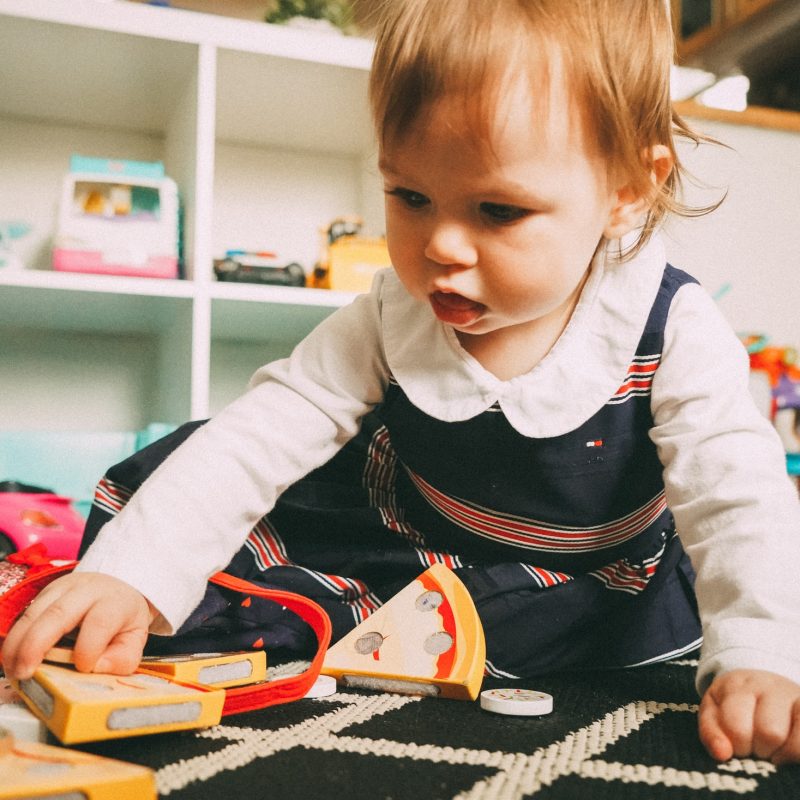 Assistants
Teacher Assistants at Little Lights Academy are individuals who are working on a degree in Education, Nursing, or a similar service. Teacher Assistants may not have a degree in Early Childhood Education, but they continue to work on their education at local community colleges or universities. Teacher Assistants may also be working on their Early Childhood Credentials while serving in the classroom.
Children are individuals who need understanding and individual attention from warm and caring adults.
Children need a clear understanding of what is expected of them.
Children need positive reinforcement of desirable behavior.
Children learn best when desired behavior is modeled by the adults.
Children need to learn to make good choices and accept the consequences for poor choices.
The Staff Will Provide A Caring Environment That Includes
Acknowledging positive behavior and ignoring or redirecting negative behavior
Setting clear limits
Involving children in negotiations to solve problems
Positive discourse
Removing from the group and providing a quiet place to think about the effect of hislher behavior for children three and older (not time-out, but rather a time to think about how to fit in). Time is not to exceed one minute per year of age.
Requested when the director or lead teacher sees a pattern of unacceptable behavior and contacts the parents.
Needed in order for the parents and teacher/director to discuss the undesirable behavior and agree on strategies to help guide the child effectively.
Necessary when it is in the best interest of the children and adults for the child to be picked up for the day.
Being aware of limits set for classroom behavior.
Learning to negotiate conflicts.
The Following Discipline Techniques Are Prohibited
Hitting, spanking, swatting, pinching, shaking or any other measure intended to induce physical pain or fear.
Any form of emotional abuse, including shaming, rejecting, terrorizing, or isolating a child.
Ridiculing a child or the child's family.
Blaming, teasing, insulting, name calling or threatening the child with punishment.
Abusive or profane language.
All children must be signed in & out daily by parent or designated adult through the online platform brightwheel. Parents must notify us in writing of any changes of authorized adults. Photo ID will be required at any time. The northeast (90th Pl.) entrance to the church is the only entrance during the day. Use only this door. Use of the circular drive is reserved for families with infants or toddlers, or in inclement weather. Never leave your ignition on unless an adult remains in the vehicle.
Please notify us in the a.m. if your child will be absent.
Children will be excluded from daycare for 24 hours if fever, vomiting, or diarrhea, occurs at school. Please report pink eye, lice, constant cough, strep throat, chicken pox, etc. to us at the onset. Injuries during school hours – simple first aid will be administered. All teachers are certified in CPR and First Aid. In case of a more serious injury the parent will be contacted immediately.
Inform us about special dietary needs and allergies. Once a month our nurse comes to check all medical records.
If a child becomes ill during school hours, parents will be called for immediate pickup!
Grounds For Discharge Include
Any child who is unable to benefit from the type of care offered by the facility, or is a safety threat to other children in the center.
Parents who refuse to cooperate with the center and work together in order to help the child. Once determined; these are grounds for immediate disenrollment of their child(ren).
In all instances, when it is in the best interest of the child to no longer attend Little Lights Academy, the child's and parent's needs shall be considered by planning with the parents to meet the child's needs when he or she leaves the facility, including referrals to other agencies or facilities.
In accordance with the Licensing Standards for Early Childhood Centers and Rule 407:270, I have read and understand the center's guidance and discipline policies. I agree to follow these policies set forth by the Little Lights Academy administration.
10 Questions Every Parent Should Ask
1. What Are The Teacher/Child Ratios?
At LLA, we follow the state mandated teacher/child ratios.
Infants 1 teacher to 4 infants
Toddlers 1 teacher to 5 toddlers
2's and 3's 1 teacher to 8 two and three year olds
Preschool 1 teacher to 10 preschoolers
Kindergarten 1 teacher to 20 kindergarten students
2. What Teaching Methods are Used?
At LLA, we use a hands on approach to learning. Problem or project based learning where mastery of standards is met and the child continues to learn at his/her own pace.
3. Is a Curriculum Followed?
At LLA, we use individualized learning experiences through structured curriculum that exceeds National Standards. Each student will be taught math, reading, social development, and drama, as well as other subjects.
4. Is the Building and Area Safe?
LLA is a locked facility with a camera monitoring and controlled electronic access. Cameras in the rooms add additional safety as rooms may be monitored at any time. Policies regarding neighborhood excursions are in place as well as systems of Police and Fire protection.
5. Is the School Known for its Family?
LLA serves the entire family, although the child is the primary focus. Consideration is given to family needs and there is a sense of "belonging" and sharing in the school.
6. Are the Parents Involved?
At LLA, we believe that parents should be part of their child's learning. Parent newsletters and daily discussion is important in the early childhood years. We encourage parent engagement with their child's teacher to create a collaborative approach to the child's development.
7. Is the School Student-Centered?
According to the ethics of School Principals, a student-centered school is one that makes decisions based on individual needs of students and what is in the best interest of that student. At LLA, the student is number one-not the teacher, the district, or the facility.
8. What Philosophy of Education is Present?
The philosophy of Education sets the mission and vision of a school. At LLA, we have a Biblical philosophy that teaches children are created by a loving God, and there is a unique purpose for them. Reading, Science, Math, Social Studies, and Healthy Living are taught with this purpose in mind as the child grows and matures. The teachers and the parents work together for the sake of the child.
9. Is the Tuition Reasonable?
A Superior Kindergarten program should cost enough that the parent is aware their young child is getting good, hands-on, early childhood education. Pricey programs do not mean better education; Pricey programs often mean higher salaries, state-of-the-art buildings, and misplaced priorities. A kindergarten program can be excellent while the tuition can be reasonable. Average prices for Above-Average programs vary from about $450-$600 a month for full day programs. Less could mean too many kids in a room or lack of creative teaching. More than this amount means you could be overspending.